Move over, Meg Ryan and Tom Hanks: Sleepless in Seattle is out, and Ageless in Los Angeles is in.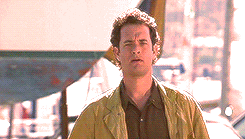 So, you ask, who's the new award-winning romantic couple? Why, it's you and your skin, of course! But lately your relationship has been on the rocks — fine lines, wrinkles and sagging skin have caused the spark to fade. You want to fall in love with your appearance again, but it feels like you're giving 200% and getting nothing back.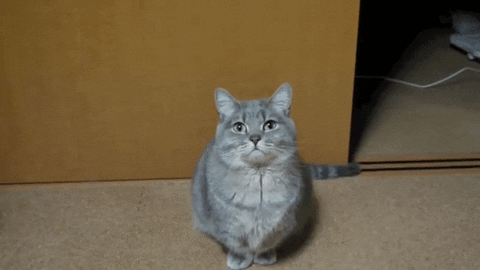 At Barrett Plastic Surgery, we've seen this one before – and luckily, we know it can end happily ever after. Facial signs of aging are among the top concerns that bring people into our Beverly Hills practice, and we are more than ready to address their needs. Board-certified plastic surgeon Dr. Daniel Barrett is an expert in both surgical and non-surgical treatments that effectively address wrinkles, hyperpigmentation, loss of elasticity and more.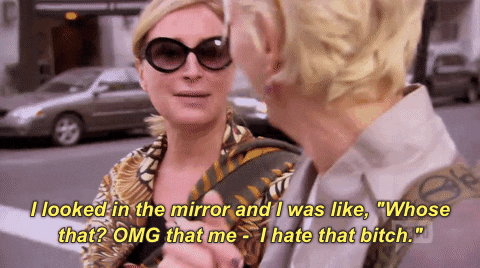 Dr. Barrett's guide to looking ageless in Los Angeles can introduce you to some of the services we provide and can help you find out more about your anti-aging options. And, when you're ready to make it official, we're here to help you schedule your consultation: call us at (310) 598-2648 or book your appointment online.
Keep it Casual with Non-Surgical Treatments
For clients who have minor signs of aging or who are not ready to commit to plastic surgery, non-invasive options can offer beautiful results, especially in expert hands. These treatments come with a high level of precision and customization and treat most common concerns, including fine lines, deeper wrinkles, dark spots and sagging skin. While they do not come with the same permanence as surgical interventions, results last a minimum of several months and treatments are easily repeatable with little to no downtime.
Injectables
Injectable treatments — muscle relaxers like Botox, and dermal fillers like Juvederm or Restylane — are very popular options due to their simplicity. Appointments last under an hour and have few if any side effects. It takes just a day or two for results to appear. Depending on the type of injectable, you can enjoy your new look for at least a few months and up to a year and a half.
Botox is injected into the muscle layer just below the skin, where it releases muscle tension that causes visible wrinkles. Experienced Botox providers use incredibly precise injection placement to smooth lines without affecting other facial features. Dermal fillers are ideal for wrinkles, skin sagging or volume loss. Fillers come in a range of formulas that can address everything from finer details (like crow's feet or thinning lips) to deeper concerns (like nasolabial folds or cheek sagging).
What are fillers made of?
The main ingredient in most fillers — hyaluronic acid — is a substance that occurs biologically in our skin. It plays an important role in skin hydration and volume by chemically bonding to water. A single molecule of hyaluronic acid can hold up to 1,000 times its own weight in water, which makes it perfect for plumping skin safely and effectively.
I heard Botox is made with a toxic substance. Is it really safe?
Botox contains a protein called botulinum toxin, which, when it grows in the wild outside of laboratory conditions, does have the potential to be harmful in high amounts. But the clinically regulated doses in Botox are perfectly safe. In fact, Botox has many known medical uses alongside its cosmetic properties, including treating muscle spasms, excessive sweating and migraines.
How often will I need injectable treatments?
Your maintenance schedule will depend entirely on your concerns and your goals. Botox typically requires re-injection every four to six months, while fillers may not need to be replaced for a year or so. You may choose to add to your injectables, change your injectable type or stop receiving injectables at any time, as long as it is deemed safe by your provider.
Laser Resurfacing
Wrinkles, sagging and dark spots are frequently due to underlying skin damage. As we age, the structures that give our skin a firm, youthful elasticity begin to break down, and facial pigmentation mechanisms may go awry. Dryness, sun damage or scarring can make these effects worse. One of the best ways to reduce and reverse these concerns is through a process called resurfacing, which sloughs away the dead or damaged skin so that the body naturally renews skin cells and structures.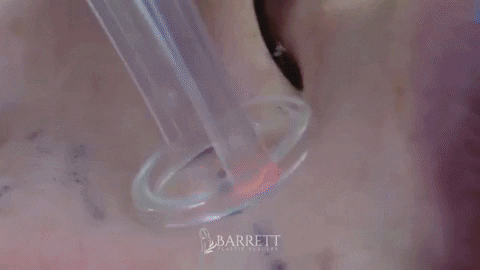 Laser resurfacing is one of the most common and effective methods of resurfacing for treating lines, wrinkles and hyperpigmentation. Laser energy is highly precise, which makes it ideally suited for targeting damaged skin cells without causing injury to surrounding tissues. The result is clearer, brighter and smoother skin with minimal side effects or recovery time.
What makes laser treatments different from light therapy, radiofrequency, ultrasound, etc.?
The principle behind these is the same: pulses of energy can disrupt or eliminate damaged skin cells and trigger the body's natural mechanisms to refresh the skin. Current technology for focusing and controlling laser energy is simply more advanced, giving us more power, precision and depth. While we do provide some of these other treatments, Dr. Barrett frequently prefers the CO2 laser treatment for anti-aging because it is more effective for deeper-seated concerns. How long do results from laser resurfacing last? Laser resurfacing "tricks" your body into speeding up the skin turnover process, but it does not permanently change your skin's turnover cycle. While you'll enjoy smoother, younger-looking skin for several months after your treatment, you should keep up with good skincare practices or schedule maintenance treatments to keep your skin in top shape.
Think Long-Term with Facial Plastic Surgery
If you have been frustrated with aging skin for a while, you might be ready to jump in headfirst — you know what you want, and temporary solutions aren't going to cut it. You're looking for a one-time procedure that will address your concerns and keep you looking younger even as you continue to age. Facial plastic surgery, the tried-and-true method of turning back the clock, is likely a better match for you. With a range of approaches and options, we can tailor your plastic surgery to your needs and help you look and feel like a younger you.
Facelifts
Facelifts come in many shapes and sizes (including Dr. Barrett's brow lift or mini facelift), but the full facelift is the classic anti-aging surgery for good reason. This procedure effectively eliminates lines, wrinkles and sagging skin across the face. During a facelift, Dr. Barrett creates small, well-hidden incisions to gently redrape the skin taut across the face. He also repositions facial muscles or fat pockets to provide smoothing, definition and volume where you need it. Results can last ten years or more. While your skin will continue to age, you'll retain a younger appearance over time.
Can I get more than one facelift?
Since the skin will continue to age, some patients do choose to have more than one facelift as time passes. However, given that facial plastic surgery comes with certain risks and costs, it's best to keep this to a minimum. In addition to aftercare techniques for a smooth recovery, Dr. Barrett often provides ongoing non-invasive services to keep the skin looking as young as possible, for as long as possible.
Will anyone know I had "work done"?
This depends entirely on your aesthetic goals and comfort levels. As an expert facial plastic surgeon, Dr. Barrett can utilize a range of techniques to achieve both subtle boosts in appearance or a more dramatic lift. However, he always creates results that look natural – you'll never look "overdone" or unlike yourself.
Eyelid Lifts
Aging affects the whole face, including the eyelids. Their thin, delicate skin is in fact especially susceptible to stretching and sagging with age. Drooping eyelids or puffy undereye bags can result in an aged, tired expression, even if other areas of your face still look youthful. Eyelid surgeries involve tiny incisions hidden in the folds of your lids. Dr. Barrett trims away stretched skin for an open and energetic look, or removes puffy bags caused by migrated pockets of fat for a bright, well-rested and years-younger appearance.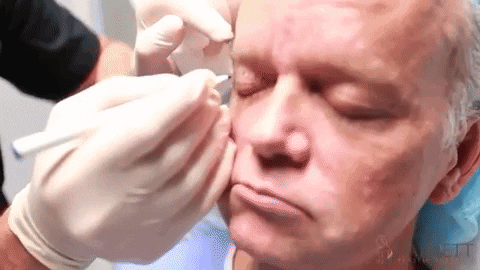 What if I have other facial signs of aging, too? The detail-oriented nature of an eyelid lift makes it an ideal addition to a more comprehensive anti-aging treatment plan that may include other facial surgeries or non-invasive treatments. Dr. Barrett will work with you during your consultation to help you decide on the set of procedures that will give you your best visually balanced, completely refreshed and overall youthful look.
Will this procedure affect my eyes/eyesight?
Your eyesight may be light-sensitive or somewhat blurry in the early days of recovery — rest assured this is a completely normal side effect. If you typically wear contact lenses, you will need to switch to glasses for a few weeks to keep your eyes free from irritation. In the long run, though, many patients actually report improved vision following an eyelid lift, as the surgery removes eyelid skin that may be drooping below the lashline and obstructing vision.
Neck Lifts
Much like the eyelids, the neck is a less obvious area that can still have a significant impact on overall appearance as signs of aging emerge. Loose skin, pockets of fat and wrinkling can create a double chin or turkey neck effect that ages or adds weight to the face and decolletage. In addition, treating facial signs of aging without addressing the neck can make it more obvious that you have had facial surgery or cosmetic services. Dr. Barrett frequently combines facelifts and neck lifts to offer a more natural-looking anti-aging result.
Can I have non-surgical neck lift services instead?
There are a few ways to reduce signs of aging on the neck without surgery, including skin tightening with radiofrequency; CoolSculpting, Kybella or liposuction to reduce chin fat; and laser resurfacing to improve skin tone and texture. However, if your concerns are centered around sagging skin or stretched neck muscles, a surgical neck lift will most effectively and permanently address your concerns.
Can I have a facelift and neck lift separately?
Neck lifts are very frequently done in conjunction with a facelift, especially for first-time clients. However, it is possible to perform a neck lift alone. This is often most appropriate for clients who have had a facelift without a neck lift and are now seeing their neck age more quickly than the rest of their appearance.
Even though aging is a natural process, it's equally natural to want to look your best at any age.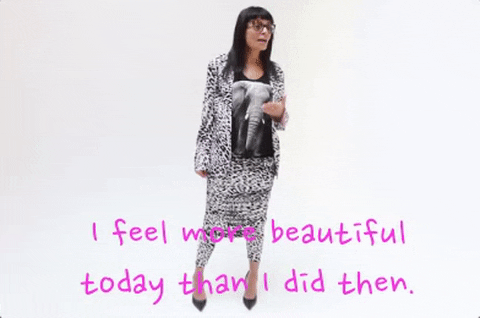 Barrett Plastic Surgery provides all the services you need and more to grow older with elegance and confidence. We're here to refresh your look, and to keep you looking ageless as the years go by. Find out more about our anti-aging surgeries and non-invasive treatments in the Los Angeles area: schedule your consultation with Dr. Daniel Barrett. Call us at (310) 598-2648 or book online today.